We are
Al Wattan Medical Group
Al Wattan Medical Group is a closed-joint company registered in the Saudi Ministry of Commerce.
It currently manages and owns several ambulatory healthcare medical complexes in Riyadh, Kingdom of Saudi Arabia.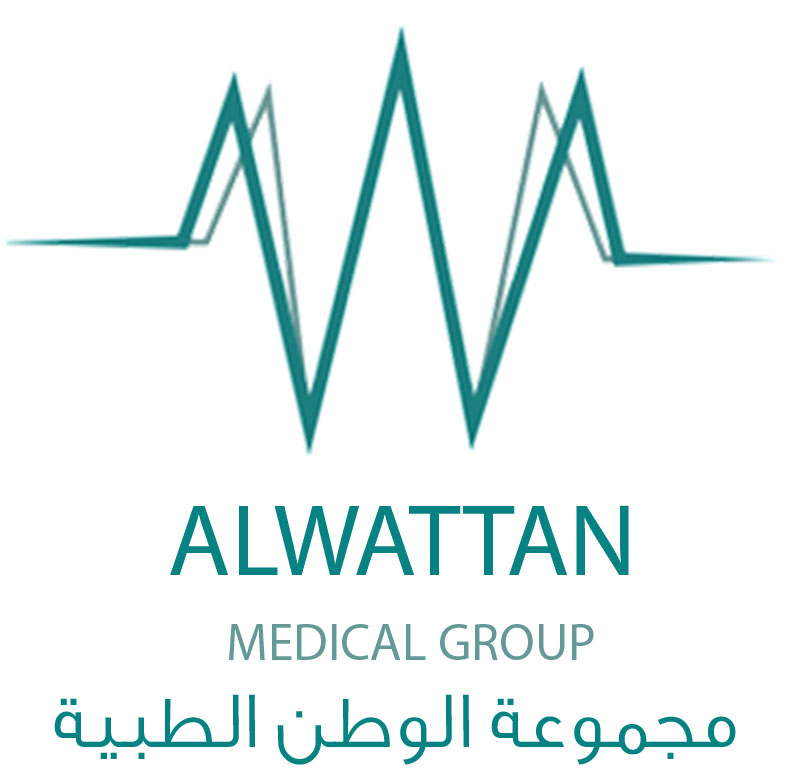 Al Wattan Medical Group is a closed-joint company registered in the Saudi Ministry of Commerce. It currently manages and owns several ambulatory healthcare medical complexes in Riyadh. The company offers a wide range of medical services including general clinical care, specialty clinical care, diagnostic testing, one-day surgeries, and more in one or more of its medical complexes. The medical complexes also have an Emergency Room that caters for all patients in need of emergency services.
Started in a humble beginning with one medical complex building, and to further commit to quality and accessible patient care, the leadership management decided to established and registered Al Wattan Medical Group last 2000 and its gradually expanding throughout the years.
The company has teams of skilled medical professionals including doctors, nurses, allied healthcare workers and support staff that are dedicated to providing the best care possible. The company have been serving communities across the region for years, and its commitment to excellence has earned us a reputation as a trusted provider of medical services as evidence by success partnership with different government agencies and private companies.
The company's mission through its ambulatory healthcare medical complexes is to provide only the highest quality healthcare for our patients that meet the needs of our society with professionalism and competency of our staffs. The company believes in treating each patient as an individual, and providing personalized care that meets their unique needs. The goal of the company is to uphold the highest standards of professionalism, quality of care, and to exceed its patient's expectations in every way.
The medical complex's core values support its mission, shape its culture, and reflect the company's values. These are:
Trustworthy - providing a safe, secure, and friendly environment for our patients, their families, and all staff.

Professionalism - doing the job to the best of our ability, as an individual and as a team.

Customer Oriented - to satisfy and fully cover the needs of every patient, solve their problems, and looking up to meet their expectation.

Commitment - valuing the respect, dignity, privacy, needs and community values in all we do or serve.

Quality - we aim to achieve national, local, and international healthcare quality and patient safety standards in everything our team does.
The company positions itself to be competitive through following regulations, laws, and standards set by various government agencies regarding healthcare services and management. It always aims to improve our services through patient and customer feedbacks.
The company currently owns and manages the following ambulatory healthcare medical complexes:
Al Wattan Medical Complex 1, Al Yamamah

Al Wattan Medical Complex 2, Ar Rawabi

Al Wattan Medical Complex 3, Ar Rabwah

Al Wattan Medical Complex 4, Ash Shifa

Shoaa Medical Complex, Al Wurud

Shoaa Medical Complex 2, Ar Rawdah
The Saudi Central Board for Accreditation of Healthcare Institution (Saudi CBAHI) released its standards of Ambulatory Healthcare last August 2019 with effectivity on January 2020. Through the leadership support of the company and the excellence and hard work of its staffs, one of the medical complexes of company, the Shoaa Medical Complex has been granted accreditation by the Saudi CBAHI last 13 March 2023.
The company further aims to obtain Saudi CBAHI for all its other medical complexes, as it is currently on process. In addition to owning and managing medical complexes, the company also manages different projects in the form of outpatient clinic facilities in several government and private sector venues. These are in:
Four Seasons at Kingdom Tower

Saudi Railway Company Headquarters Office

SAMI Military Industries

Advanced Electronics Company Limited

Arab National Bank

Yamama Cement Company
The company also owns and manages the Diyar Pharmacy Chain in the region.
The company also offers additional service through its Pre-Employment Medical Screening Services, this is to help our partner companies and government agencies to identify and ensure the good mental and physical health condition of its new hire employees. The following are some of among the companies and government agencies the medical complex catered: